Nano-Optics & Devices Lab
Materials Science and Metallurgical Engineering, IIT Hyderabad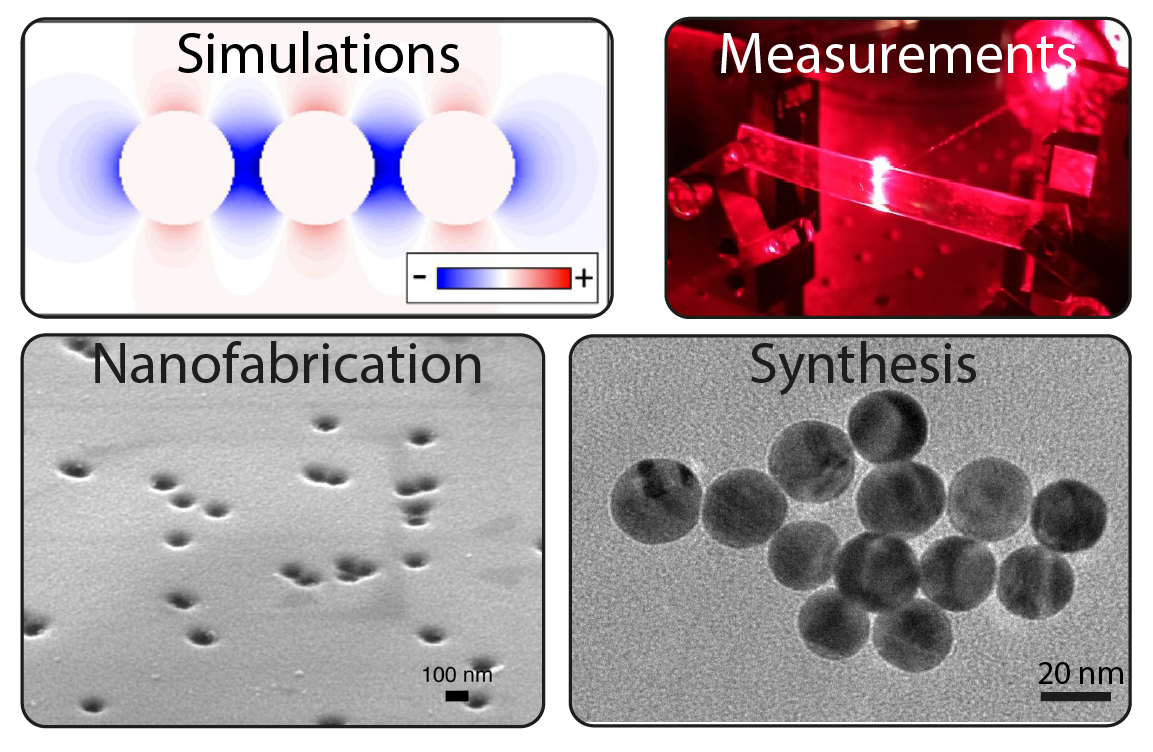 We are currently looking for potential PhD students interested in joining the lab to work on various facets of nanoplasmonics. Further details about PhD admissions can be found at MSME department's PhD admissions 2022. Students with CSIR/DST scholarships can apply throughout the year for a position in the lab!
We are an active group in the department of Materials Science and Metallurgical Engineering at IIT Hyderabad. Our aim is to explore and understand nano-scale optical phenomena occurring in plasmonic and photonic systems and exploit them for various applications. Some of the areas that we are currently exploring are:
Biosensing (for disease diagnostics and environmental remediation)
Optical modulators (using 2d-Materials and flexible substrates)
New alloys for plasmonic applications
Further details can be found on the Research Areas page.
We are grateful for funding from IIT Hyderabad, SERB, DST-Nanomission and JICA.