Inventions and innovations are key words on which the foundation of IITH is based. IITH – one of the eight new IITs – started functioning in August 2008. Currently it has 1850 students in total and offers undergraduate programs in five disciplines, M.Sc in Chemistry and Physics, M.Tech in eight disciplines and PhD in 11 disciplines. The first faculty at IITH joined in 2009 and as of today IITH has 165 faculty members. In a short span of five years IITH has developed state- of-the-art infrastructure for advanced research and produced hundreds of publications in internationally reputed journals.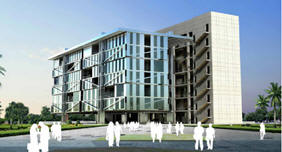 Civil Engineering building that is being Constructed in the new Permanent Campus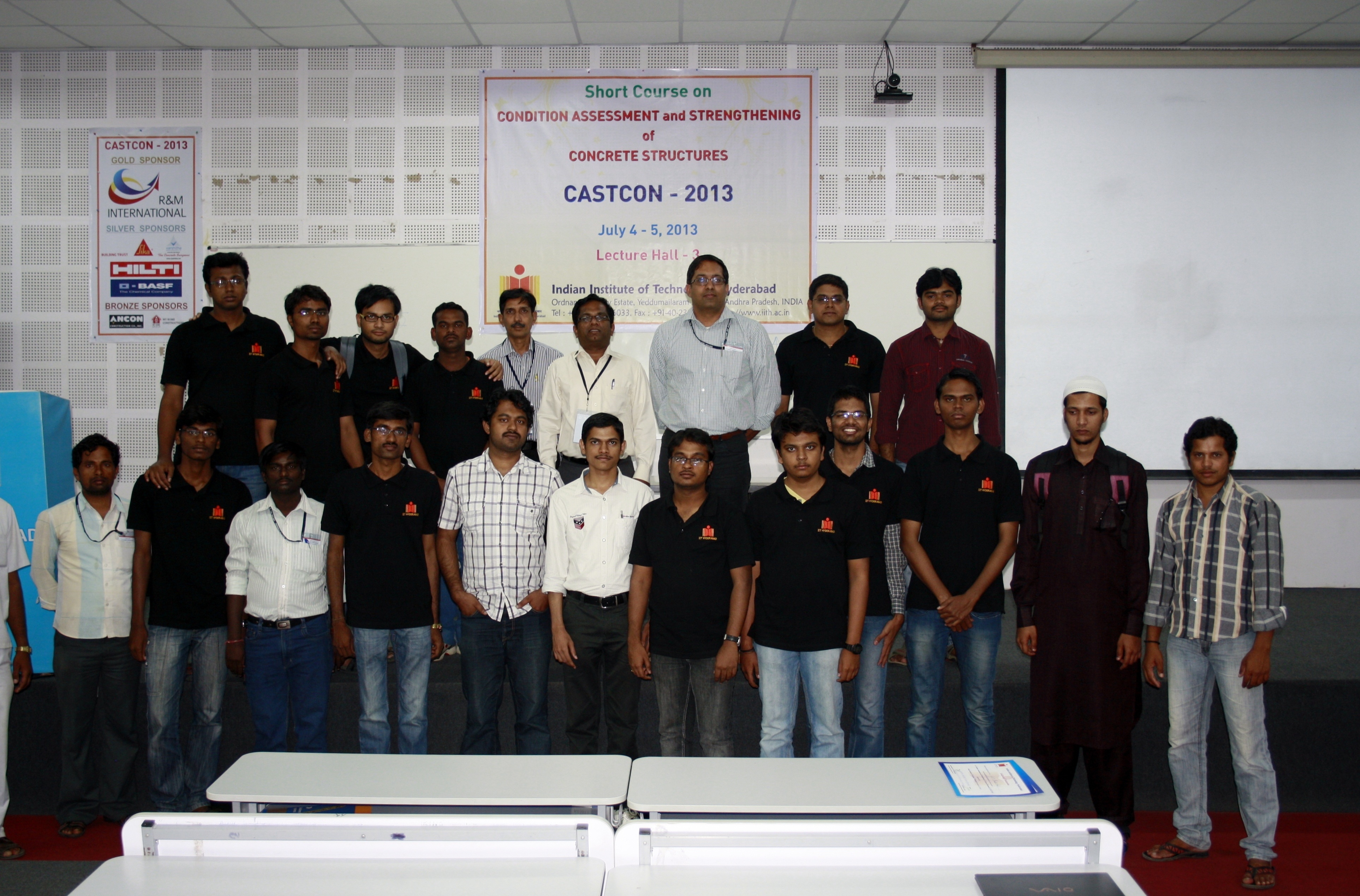 Castcon 2013- Condition Assessment and Strengthening Short Course
Research is a culture among the faculty and students of IITH. This is evident from the 25 research projects ranging from Rs 18 lakhs to Rs 18 crores that are ongoing at IITH. On top of the gamut of sponsored projects from various funding agencies, IITH has active collaboration with industry as well. To name a few, the faculty members are interacting closely with Dr. Reddy's Laboratories, Tojym Steel, Delphi, Neyveli Lignite Corporation, BHEL, DRDO and KDDI Japan. IITH also has an innovative academic program where the students are offered fractional credits and the first semester undergraduates are allowed to do a project of their choice. Many more innovations in the academic front are in the offing. IITH always strives to offer an innovative environment where one is not afraid to experiment with high-risk ideas.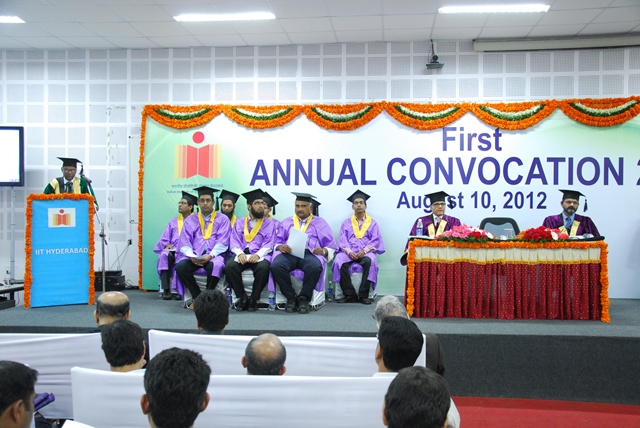 First Annual Convocation Day